Preface to the Second Edition of Extraneus

from Book XI, Strange of Blisland

Author: John R. Mayer

"I will say here, that since writing my book, and sending it out, that I have gathered quite a lot of interesting information, and while I do not think I have the strength, nor the means to spare to get out a corrected edition of the book, I will preserve the information, and think I will prevail on some younger man to get out such a book."

Alexander Taylor Strange (1850-1932)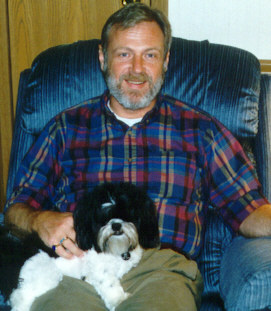 Years ago in 1965, when I had barely stepped into adolescence, my grandmother Floy Belle Strange née Cannon handed to me the printed and manuscript writings of my great-grandfather Alexander Taylor Strange, thereby initiating my alluring and enjoyable, life-long quest to find and gather together the many tendrils of the family Strange. Never did I dream at that age, nor even at intervening ages since then, that this discipline called genealogy would so voraciously consume and utterly exhaust what would otherwise have been many years of leisurely and relaxing time. And yet, the satisfaction I have derived from delineating and describing the lives of so many thousands of people has been so fulfilling and so wholesome as to leave no room for regret.
This series of works, entitled Extraneus, found its origin in Alexander Taylor Strange's work entitled Strange: Biographical and Historical Sketches of the Stranges of America and Across the Seas, published in 1911. [refer to Links to Related Sites to find out where you may purchase this book.] The first edition of Extraneus was completed in 1986, followed by two comprehensive indices of people, places, and things, finished in 1989. After compiling the indices, I determined to completely reorganize the work, by dividing it into five volumes, and subdividing the volumes into twelve books.
Volume I, Le Stranges of Britain and Aquitaine, describes the Breton family of Extraneus, which arose in Britain Minor or Brittany during the twelfth century, and acquired lands in Shropshire and Norfolk, Great Britain, after the Norman conquest of England in 1066. By the fourteenth century the surname Extraneus changed into its English equivalent le Strange, and by the seventeenth century other common spellings came into use, such as Strange and L'Estrange. The premier volume also contains an outline of miscellaneous lineages surnamed de Lestrange and Strange, which arose in France, Wessex, northern Virginia, Maryland, Rhode Island, and Massachusetts.
Volume II, Stranges Anglian and Irish, deals specifically with the celebrated le Strange household at Hunstanton Hall, Norfolk, which rose to prominence during the fourteenth century, and their L'Estrange relatives in Ireland, who emigrated there in the sixteenth century to join the ranks of the English aristocracy in Ireland, a social class which was later called the 'Ascendancy.' The patrilineages at Hunstanton have been extinguished several times due to the absence of male heirs. The original line expired in 1760, and passed to a third cousin one removed, who himself died without surviving male issue in 1762. The collateral Styleman family, related by marriage to a female coheir, claimed the right to reëstablish the ancient surname in 1839, but even that successor line went dormant in 1993.
The family le Strange at Hunstanton infrequently dropped the definite article le, near the beginning of the seventeenth century, sometimes reducing the surname to Strange, but this change did not endure. Both the Norfolk family and their Irish cousins started using the fanciful spelling L'Estrange from about 1636. The male L'Estrange line went extinct in 1762, and Hunstanton Hall remained vacant and closed for seventy-four years thereafter. Ownership passed to the Styleman family, and Hunstanton Hall was reopened in 1836. The Styleman successor acquired by Royal Licence the right to use the ancient spelling le Strange and the arms of his le Strange ancestors in 1839, when he began using the compound surname Styleman le Strange. A later successor dropped the surname Styleman by Deed Poll in 1874, and resumed using the surname le Strange. This male le Strange line, which had been revived by the collateral Styleman family between 1839 and 1874, finally went extinct in November 1993, when Hamon le Strange VII (1904-1993), Squire of Old Hunstanton, expired.
The Irish L'Estrange family proved to be far more prolific and emigratory than the elder lineage at Hunstanton. Several representatives of the family enjoyed successful military, judicial, and religious careers at various places in the British Empire, including the Thirteen Colonies, India, and Nova Scotia. Irish emigrants to Ohio and New York transplanted the name L'Estrange to America, where it somewhat rarely appears today as a surname or middle name.
Volume III, Strang Gaels and the Alloway Strange, was designed to isolate and segregate those families named Strang or Strange, and Alloway Strange, who have often claimed Scottish ancestry. The family known as Strang of Balcaskie, Fifeshire, Scotland, has been well documented as far back as the fourteenth century, and has long used the spelling Strange. Strang or Strange of Balcaskie has many times been linked to the English and Irish families which used the spellings Strange, le Strange, and L'Estrange. However, this editor has concluded that the two families surnamed Strang or Strange of Balcaskie, Fife, Scotland, and Extraneus or le Strange in England are two different blood lines, unrelated to one another, that they happened to arise independently, and that they happened to both adopt the same spelling Strange only by coincidence, for reasons which may well have been etymological, but not genealogical.
Several Strange families in America have been strongly associated with Scotland, and have been accordingly relegated to Volume III. Families belonging to this category include Strange of Fayetteville, Strange of Campbell, Strange of Howard, Strange of Nails Creek, Strange of Kilbride, and Strange of Palatka. Nevertheless, we remain unsure as to how these lines may or may not relate to Strang of Balcaskie. The reader should remain cautious when studying these lines, because our knowledge of their respective origins is vague and uncertain. Some of these lines could just as easily be assigned to the category Extraneus or le Strange. Only further research and data will make clear the proper identities of these lines.
The final division of Volume III concerns the mysterious Alloway Strange family, which consistently used the name Alloway together with the surname Strange, over many generations. This line arose in New Kent County, Virginia, in the seventeenth century, and the editor is inclined to believe it is simply another branch of Strange of Blisland. Quite oddly, surviving representatives of this lineage may be found today using the variant names Alloway Strange, Strange, and even Alloway. There are compelling reasons for associating the name Alloway with Scotland, so we again have some question as to how this family should be categorized.
This tome, called Volume IV, Strange Virginians Peregrine, has been reserved for some rather grand lineages of English Stranges who settled in Virginia, as early as the seventeenth century. Having collected together many lines that seem to all be related to one another, and which all seem to have proceeded from one common colonial progenitor, this editor would like to believe that all the individuals discussed in Book XI, Strange of Blisland, and Book XII, Strange of the Carolinas, are related, and belong to the same Virginian phratry that first appeared in New Kent County, Virginia, with reliable records from 1689. There remain nonetheless several gaps or omissions in our genealogy which make it impossible to connect, as of this writing, the lines called Strange of Garrard, Descendants of Cornwall Strange, Descendants of Washington Strange, Strange of Platte and Deseret, and Strange of Crawford. Additionally, many persons not yet connected to any known lineage have been treated separately in chapters named Northern Stranges Unidentified and Southern Stranges Unidentified.
The new organization of this work establishes four broad categories. First, we shall examine the ancient roots of the Breton family Extraneus, and investigate some particular routes of migration the junior families followed in the British Isles and throughout the British Empire. Second, we shall describe the distinguished landed family le Strange or L'Estrange that established itself in East Anglia and Ireland. Third, we shall investigate all the Strange lines claiming Scottish ancestry. Fourth, we shall describe the large and far-reaching family Strange of Blisland Parish, or Saint Peter's Parish, in New Kent County, Virginia. These four categories seem to fit our subject matter quite well, but they are by no means intended to be rigid guidelines, for in certain places the families described cannot be easily divided and discerned. The fifth and final portion of this work, called Volume V, Strange Compendia, is reserved for prosopographies, bibliographies, chronologies, and annotated indices,.
The Virginian families Strange arose from Alexander Strange, Senior (circa 1661-1725), and dispersed westward from the Jamestown area, finding farmlands along the James River and the Roanoke River. The Blisland families arose from Alexander's third child, Alexander Strange, Junior (1691-1745), the father of the twins Joseph and Benjamin Strange, and they mostly migrated westward into Kentucky, and northwesterly into Indiana, and several other states. The twin brothers Joseph Strange, Senior (1716-1749), and Benjamin Strange, Senior (1716-1760), grandsons of Alexander Strange, Senior, founded most of the families described in Book XI, Strange of Blisland.
Alexander Strange, Senior's first and eighth children Henry Strange (circa 1685-1746) and Robert Strange (circa 1707-circa 1765) founded the families in Book XII, Strange of the Carolinas.
Thus, the grand and omnipresent trunk of these Virginian families would appear to be composed of the descendants of Alexander Strange, Sr., of New Kent County, Virginia, through his three sons Henry Strange, Alexander Strange, Jr., and Robert Strange. However, no sincere and truthful history could be written without a number of loose ends, or pedigrees that disappear into the past without any clear indication of their origin or relationship. Examples of such unidentified branches would be Strange of Garrard, Strange of Hardin and Martin, Strange of Culpeper, and Strange of the Big Racoon. We have conflicting reasons to both believe and disbelieve these families to be related, and we cannot discern at present whether they are truly independent lines, or lines that branched off in England, or lines that separated sometime after the family immigrated to America. Whenever such incongruous or unknown fragments of this history have been discovered, I have attempted to arrange their parts in chronological order, hoping that at some future day some eager genealogist will find the means to either connect these families with the others, or else prove them distinct and independent.
Following the kind suggestions of Herb F. Strange of Hillsborough, California, and Juanita Alloway of Derby, Kansas, I have undertaken in the second edition to identify individuals with patrilineal seniority numbers. The system for numbering follows the paternal or patriarchal lines of descent, and is quite simple.
The twelve books that comprise the second edition of Extraneus are being published out of sequence. Book V, Strange of Eastern America, first appeared in August 1992. Book XI, Strange of Blisland, is the second book to be printed, and because it initiates a description of the largest Strange family in America, I have chosen to place herein the Preface to the Second Edition.
Several purposes and designs somewhat larger and macroscopic are at work in the manuscript Extraneus. The surname Strange commands no small degree of fascination, for it connotes a person who has been estranged, exiled, or abducted from his homeland, and stands as a metaphor for the passer-by, newcomer, or foreigner. Totems cannot exist without taboos, just as citizenry cannot be defined without contrasting hostile outsiders against civil insiders.
Genealogists have always been obsessed with lineage, that is to say the formal description of kinships and affinities, or the ties that tend to create and preserve the closeness of individuals. However, historians and biographers rarely have the opportunity to associate their subjects so directly by name with themes of inclusion and exclusion. Quite obviously, lineage cannot exist without its complement, the part that stands opposite to lineage: alienage.
When we speak of someone surnamed Strange, we can hardly ignore the connotations that the surname imparts, the notion that our subject is an outsider, someone excluded from a kindred, affined, or social group, by virtue of his distance, or his extraneousness in action or speech. Clearly this allusion to strangeness cannot be achieved in each individual sketch within our study, for we intend to place each person in the context of his relatives and relations, and cannot very well label as strangers, even among one's own kind, those persons related by blood, affinity, and proximity. Nevertheless, to feel strange among strangers, or even among one's own kin, is an experience common to all humans, and gives to happenstance those elements of surprise, wonder, and amazement that are so important to the telling of anecdotes and stories.
To alienate something or someone is to place at a distance. When we give something away, or entrust it to another person's use, we are said to alienate it. The power to alienate something or someone is a measure of liberty, and indicates ownership or some right of tenancy, for only an owner, or someone with the right to some tenancy, can ever give away or sublease any property, or right of use. Disowning or abandoning children, divorce, or estrangement from one's parents or relatives, are examples of some of the means by which we alienate other people. We alienate others by fighting them in the streets, killing them on battlefields, or debating them in political fora. Campaigns against others, or against strangers, often work to unite nations, solidify brotherhoods, and cement families.
It is perhaps impossible to speak of historical or current times without cognizance of various lineages and alienations that have shaped and continue to mold our highways of social experience. Predominantly white societies do not just happen to imprison and execute their minority black populations at higher rates than their general or majority white populations, they do so because of historical precedent, because of prejudices and biases that have been passed from generation to generation. White lineages, be they genealogical, hierarchical, political, or social, happen to perpetuate notions of racial dominance, and permit selective acts of alienation by virtue of race.
Just as we transmit racism from generation to generation, so too do we perpetuate religious and political conflicts. Imperialism, aggression, and religious strife are not historical relics; they are enduring traditions, very much alive in modern times. In recent years, we have witnessed the ideological slaughter of human beings in the conquest of Tibet (1954), the United States War in Vietnam (1965-1973), the Gulf War of the Kuwaiti Succession (1990-1991), the Bosnian Conflict between Muslim Croats and Christian Serbs, and many other territorial invasions and wars. In venues such as Palestine, Ulster, and the Balkan Peninsula, religious warfare is still linked to territorial conflict. However, in North America and other parts of the developed world, where mobility and communications have largely erased territorial borders, religious and political struggles have tended to blend together and become confused with one another. The densities of modern civilizations have made it impractical and even impossible to assemble grand armies on the battlefield. Accordingly, human struggles have found radically new means of expression. To sway the wills of people today, political and religious leaders use publicity, demonstrations, propaganda campaigns, and commercialized promotions, and the more zealous of these use terrorism, confrontation, and incitement to stir and excite the populace. And thus, whenever we commence studying any set of people, we should and ought to distinguish the ordinary from the strange, the gentry from the underclass, and the insider from the general public. We should do so carefully, within the proper context of space and time.
When the Breton family of Extraneus arrived in England, purportedly with William the Conqueror in 1066, it most likely acquired or adopted the surname Extraneus or 'Strange' by reason of its descent from the Count of Brittany, for sons of Brittany would have been decidedly Strange with respect to the sons of Normandy. The Breton family Extraneus would have been strange not only to the Norman landed gentry, but strange as well to its new Salopian and Anglian neighbors. When the Devon family of Strange emigrated to New England, Maryland, and Virginia, it too must have been strange to its new Algonkian rivals, but strange as well to other landed elements of American gentry. Therefore, in our studies of the Stranges, we often encounter situations in which the metaphor of 'the stranger' might well apply to each of our historical subjects. Faced with so many incidental allusions to strangeness, it is hard for the diligent writer to avoid repeatedly associating the surname with the concepts of newness and peregrinity.
Throughout recorded history we find many examples of friends versus enemies, citizens versus strangers, legal immigrants versus illegal aliens. State and ideological boundaries once provided societies with the battlements, pales, and marches with which these distinctions between insider and stranger could easily be established and maintained. During the Cold War (1947-1973), the world was roughly divided into two ideological camps, namely the Free World and the Communist World, and trade or travel between these two worlds was considered unthinkable.
The refusal of states to receive others, and for their own citizens never to go to other places, is an utter impossibility, and to the rest of the world is likely to appear ruthless and uncivilized; it is a practice adopted by people who use harsh words, such as xenelesia or banishment of strangers, and who have harsh and morose ways, as men think. [Plato]
Today state boundaries have become far less important, and far less impenetrable. Jet travel and instant communications have rendered geographical divisions nearly meaningless. Xenelesia can no longer thrive on physical separation. Xenelesia presently needs to be invented in the mind's eye, and then translated into separation. The United States was once viewed as a 'free' country, a place where the diligent could be successful, where the poor could acquire wealth, and where the wanderer could always feel welcome. Today, sadly, these advantages have mostly disappeared. The United States now has more prisoners per capita than any other nation on earth, it imposes travel restrictions not only upon immigrants but upon its own citizens, and it has surrendered many of its democratic powers to the plutocracies of Wall Street. The information age threatens to accelerate the pace of living to such an extent that our democratic traditions of privacy and minority right may one day disappear. Majoritarians have gradually empowered state governments to regulate and control even minute personal habits, making it virtually impossible for the modern man or woman to live as our ancestors did. Future generations may well be prohibited by law from smoking after dinner, imbibing too much wine, or eating foods that increase cholesterol. Perhaps one day soon Americans will authorize police to track the movements of a suspect by using bank access cards, or personalized transit passes, as Singapore presently does.
If and when our various freedoms devolve once again into autocratic slavery, and our dreams of individual expression happen to somehow evaporate in the fogs of populist opinion, I hope these family records will endure as a testament of all the sundry aspirations and desires of Strange Americans during the colonial, antebellum, industrial, and military phases of American history. As we enter the information age, we stand at the threshhold of verification and certainty with respect to our own family histories. At the turn of the century, there were but a handful of Strange genealogists, but today there are hundreds, perhaps thousands of Strange genealogists, working on both small and large projects, and there are perhaps one dozen such researchers who have been perusing Strange records for twenty years or more.
We Strange genealogists are collectively building the record of a vast family, the fortunes of which happen to rise and fall today in much the same ways as the family flourished and declined in the past. These many rites of passage mark the diverse emigrations of the Stranges, teaching us a great many personal details of Western historical time. The true historical context of each life deserves our full consideration and examination, but in the end we shall see that the essential parts of each particular life happen to bear some remarkable similarities and connections with all the other lives in our collective story. The principles and philosophies that guided our ancestors were not so different from those that guide us today. The circumstances and happenstances of history are merely decorative embellishments: our ancestral stories transmit to us many wholesome truths and significant regularities that need to be uncovered and patiently contemplated.
Reader, I suspect you have found this book due to your interest in some person or family named Strange. How coincidental soever may have been the inquiry that led you to my work, I hope you will find herein plenty of related materials, enough to stimulate your curiosity and expand the scope of your own studies. It may well be that biographies and genealogies so informal and personal as these can never independently merit our prolonged attention, nor even our intricate study. And yet, the strings and fetters of affinity and kinship that tie all these stories together, across space and time, linking us with various timelines to the distant past, serve an important function: each break and bifurcation, each migration and confluence, each profession and fate relates to some similar event in some other time and place, illustrating for us quite comprehensively the ways in which ordinary and distinguished personages interrelate with one another through tactics and strategies, concords and disputations, vicissitudes and troubles.
In short, my dear cousins, through our combined powers and efforts, and with the help of resources and indices never available to our predecessors, we are able to do today what no one has been able to do in the past. The wake of our collective remembrances is now so wide as to reach from shore to shore, and the delimiting shoreline itself can be known. We who are related through Strange blood can now erect our temples to familial knowledge, and at least ensure that the temple doors are properly orientated and facing the distant progenitor stars with which each lineage ought to be aligned.
John R. Mayer
San Francisco
Vernal Equinox
20 March 1994
---
Nam tibi præterea quod machiner inveniamque, quod placeat, nil est: eadem sunt omnia semper. Si tibi non annis corpus iam marcet et artus confecti languent, eadem tamen omnia restant, omnia si perges vivendo vincere sæcla, atque etiam potius, si numquam sis oriturus.

For there is nothing else I can devise and invent to please you: everything is always the same. If your body is not already withering with years and your limbs worn out and languid, yet everything remains the same, even if you shall go on to outlive all generations, and even more if you should be destined never to die.

Lucretius
De Rerum Natura, 3.944-949.262-263

---

Acknowledgements
The text of Strange of Blisland owes its existence
to sundry and several works precedent, namely those of
Alexander Taylor Strange of Hillsboro, Illinois
John Drake Strange III of Tulsa
Mrs. Ruby C. Betzsold of Anaheim, California
Mrs. Clover Ann Strange Hankins of Indianapolis
Colonel William A. Barton of San Antonio
Mrs. Dorothy Rose Martin
Mrs. Mabel Marie Hastings
Mrs. Velma Urquhart Klayder
Mrs. Roberta Lee Walton
Bernard B. Strange of Knoxville
Mrs. Jo Anne Ernst of Louisville
Robert E. Ankers of McLean, Virginia
Mrs. Anna L. Vasconcelles
Herb Franklin Strange of Hillsborough, California
Orval Gannaway
David Minson
and the many scholars listed in the Bibliography.
From Extraneus, Book XI, Strange of Blisland